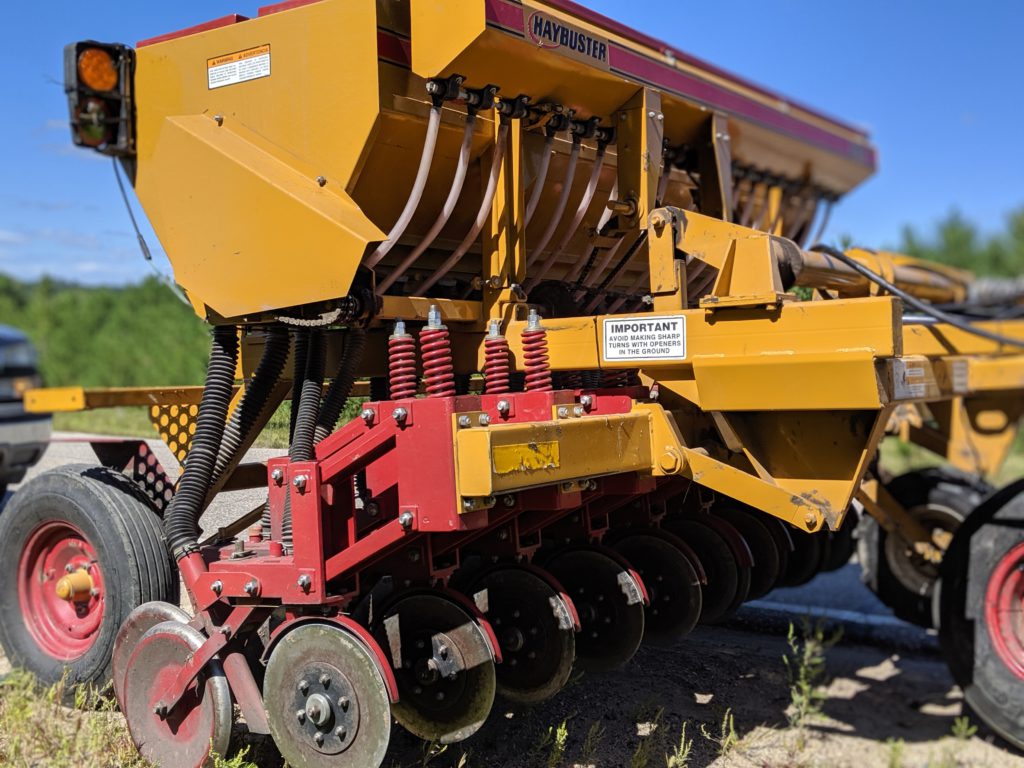 Rent the 10′ Haybuster No-Till Drill!
The drill has 2 boxes available for seed mixes and one small box for legumes. This drill works well for seeding native grasses, alfalfa, soybeans, and small grain. No-till reduces soil erosion and increases water infiltration rates.
Rental Rates
$9.00 per acre ($11.00 per acre plus a $125.00 transportation fee outside of Douglas County) with a $100.00 minimum.
– A Douglas SWCD technician will deliver, calibrate, and adjust the drill to planting depth desired on site.
Call the Douglas SWCD at 320-763-3191 ext.3 to reserve the drill.