Please call the office if you have any questions or want to apply!


Applications are being accepted through June 30th for the new Soil Health and Habitat Program created by Pheasants Forever in partnership with Purina. If accepted, the program offers farmers an opportunity to establish perennial wildlife habitat cover or a cover crop with a one-time payment of $250/acre plus assistance with seed and establishment costs as part of a 5-year contract. If you or a farmer you know have at least one year of precision yield data, you may be eligible to apply. Data will be analyzed for profitability and offers farmers a new way to view where grassland or a cover crop would be beneficial.
The following is information from the Minnesota Department of Agriculture…
This is a reminder that the fall nitrogen fertilizer restrictions begin September 1, 2020 as part of the Groundwater Protection Rule. The Minnesota Department of Agriculture has included resources to help explain where the restrictions apply and the exceptions to the rule.
Where does the restriction apply?
The application of nitrogen fertilizer in the fall and on frozen soil will be restricted in areas vulnerable to groundwater contamination. This will also apply to Drinking Water Supply Management Areas (DWSMAs) with elevated nitrate levels. Vulnerable groundwater areas include coarse textured soils, karst geology, and shallow bedrock. Approximately 12 to 13 percent of Minnesota's cropland is vulnerable to groundwater contamination.
View a map showing the vulnerable groundwater areas as well as a list of exceptions to the restrictions.
Prerecorded Presentation or Live Webinar
MDA has prepared a presentation to explain the purpose of the Groundwater Protection Rule, where the nitrogen fertilizer restrictions apply, and the exceptions to the rule.
View the prerecorded presentation or join us for a live webinar through WebEx on August 12, 2020 from 10:00 to 11:00. The video and webinar details are available online.
All board meetings held in the conference room of the USDA service center unless otherwise noted.
Meeting details
January 11, 2021 @ 8:30 AM (Douglas County Public Works)
February 8, 2021 @ 8:00 AM (Douglas County Public Works)
March 8, 2021 @ 8:00 AM
April 12, 2021 @ 7:30 AM
May 10, 2021 @ 7:30 AM
June 14, 2021 @ 7:30 AM
July 12, 2021 @ 7:30 AM
August 9, 2021 @ 7:30 AM
September 13, 2021 @ 7:30 AM
October 12, 2021 @ 7:30 AM

(This meeting is held on a Tuesday with Monday being a Federal Holiday)

November 08, 2021 @ 8:00 AM
December 13, 2021 @ 3:00 PM
Check it out!
The Douglas SWCD 2021 Newsletter is ready to view!
If interested in getting on our mailing list for the future, please contact the office today!
Join more than 1,400 Minnesotans who track the health of their favorite lake or stream — become a citizen water monitor today! Citizens in every county can join the water quality movement by signing up to be a water monitor through the MPCA's Citizen Monitoring Programs. With 69,000 miles of streams and over 14,000 lakes in Minnesota, more volunteer monitors are needed to help track the health of our waters. No prior experience or training is required – just a love of water.   All equipment and training is provided by the MPCA free of charge.
Find out if your favorite lake or stream needs monitoring by using the MPCA's interactive map.  To become a volunteer or learn more about the program, visit the Citizen water monitoring enrollment webpage, or call 651-296-6300 (Twin Cities) or 800-657-3864 (Greater Minnesota).
Check it out!
The Douglas SWCD 2020 Spring  NEWSLETTER is ready to view!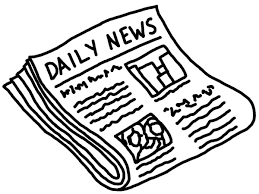 John Ledermann of Brandon is now certified in the MN Agricultural Water Quality Certification Program (MAWQCP). The Minnesota Agricultural Water Quality Certification Program (MAWQCP) is a voluntary program designed to accelerate adoption of on-farm conservation practices that protect Minnesota's lakes and rivers. Farm owners and operators who implement and maintain approved farm management practices will be certified and in turn assured that their operation meets the state's water quality goals and standards for a period of ten years.  The MN Department of Agriculture administers MAWQCP.
John Ledermann operates a combined acreage of about 1,500 acres with a crop rotation consisting of Corn, Soybeans and Wheat. Vegetative buffers are in place along lakes and wetlands have been restored near his home.  Nutrient and pest best management practices are implemented to maximize production while minimizing negative impacts to water quality.  Cover crops are planted after wheat harvest annually and now are inter seeded into sanding corn at about 6 leaf stage.  Soybeans and wheat are planted with a no till planter while the corn is strip tilled.  John is constantly striving to increase crop production potential by improving his fertilizer use efficiency and reducing erosion with his no till system.  John Ledermann worked with Danica Derks from the Douglas SWCD and Area Certification Specialist Grant Pearson with the Stearns SWCD.